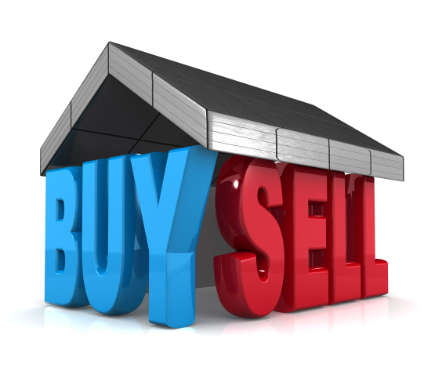 I'm stating the obvious when I tell you that the real estate market is cyclical. However, not everyone understands its cycle and the reasons why prices and demand both spike and dip when they do. It is a basic study in human nature. Once you understand why the market fluctuates when it does you can better position yourself to sell your home… It's all about timing. Entering into the market at the perfect time can help you to get the best possible price. Let's start by looking at the beginning of the year.
In January, when most buyers are coming out of winter hibernation there is very little inventory to chose from, mostly the holiday leftovers from November and December.
Buyers start bidding up what IS available until around March when the Spring listings start to hit the market.
When March, April, and May arrive we are in full Spring swing and inventory, prices, and sales have peaked. This is when homes typically sell at their highest percentage above the listing price.
In June things start to slow down and there tend to be more homes listed than there are homes that have sold. At this point people have seen the market appreciate and sellers tend to list their homes higher than maybe they would have back in March when the market started to take off. Buyers too have seen prices go up and start to get buyers fatigue as they do not want to keep bidding higher and higher for homes. By August, the market slows down and homes that are still available start to reduce their prices.
After a quiet August, where the dreaded "days on market" have been at their highest and sparked reductions, the real estate market gets its second wind. After Labor Day, there is a surge of new listings and by the end of November sales have gone back up essentially clearing out the existing inventory. Winter is now upon us and most peoples focus shifts to the holidays until we find ourselves back in January where we start all over again.
When to List
Peak season to list a home is from March to May when sellers see the most competition from buyers. This is also when sellers will most likely get the highest possible price. However, September and October have historically seen spikes in new listings as sellers make a final push before the end of the year.
Keep in mind, the time it takes to prepare your home for the market. Painting, decluttering, staging, photography and inspections are just a few of the items you that you'll want taken care of before listing. Should you choose to take advantage of Compass Concierge you may want to consider consulting a real estate professional as early as six months before you're ready to list.
When to Buy
A great time to buy is mid-January to late February when most buyers are still recovering from the holidays and are in the middle of tax season. Again, inventory may be low but you will be getting into the market before its peak season hits it late March.
August is another great month for buyers. Many families have bought there new homes in time to enroll their children into their new schools. Buying in August affords buyers the advantage of less competition. Buyers may find they have their pick of the listings that didn't sell from the previous season and find sellers looking to make a deal.
If you're looking for a bargain, December may be a good month to buy. As long as you don't mind the low inventory and going through the home buying process during the holidays. Listing a home between Thanksgiving and New Year's is not an ideal time to sell so buyers should realize there may be extra motivation from the sellers to sell quickly.
Timing when to buy or sell can be tricky. Your best course of action is to continual education of real estate trends and by consulting with a knowledgable real estate professional. Together we'll access your real estate goals and strategize how to help you achieve them!
by Vincent Ergas
IMPORTANT NOTE: I have not and will not verify or investigate the information supplied by third parties.